Creating a Warm and Inviting Home with Solid Wood Furniture
Navigation
Creating a warm and inviting home is effortless when you choose the right furniture. Solid wood furniture with modern design is the perfect choice for a comfortable and inviting atmosphere. Not only is it aesthetically pleasing, but it also adds a touch of warmth to any room. Therefore, it is important to find the ideal type of wood to achieve warmth and ambience in your own home. This article will highlight some of the solid wood furniture Way2Furn offers to make your goals achievable.
Solid wood furniture is ideal for any home. Its natural materials offer a timeless look that can be used to create a classic atmosphere. Whether you choose to go with darker or lighter tones, solid wood furniture provides a cozy and inviting atmosphere. When it comes to creating a warm and inviting atmosphere, it is important to choose furniture with a modern and contemporary look. Here are some top-selling wooden furniture that you may want to add to your home!
Way2Furn Solid Wood End Table and Adrian Solid Wood Dining Table
To begin with, the Adran Solid Wood End table is a great example of a piece of solid wood furniture that should be incorporated into your home. Its classic design combines both modern and traditional elements, creating a timeless piece of furniture that will fit perfectly in any home. The solid wood construction ensures that the wood end table lasts for years to come, and its neutral color palette ensures that it easily coordinates with any other decor you already have in your home. The Adrian Solid Wood Dining table will make a great addition to your home. With its aesthetic look and long-lasting durability, it is sure to make any room look and feel luxurious and comfortable especially at dinner tables with your family.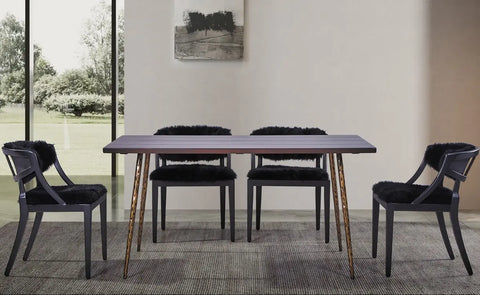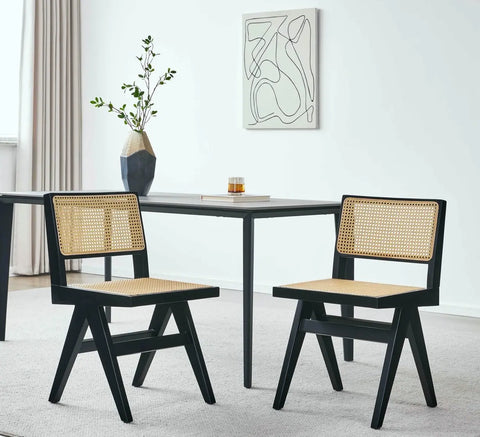 Way2Furn Solid Wood Coffee Table
Another intriguing design is the Farmington Solid Wood End table is a perfect complement to any modern or contemporary living space. This stylish and sophisticated piece features solid wood construction with an espresso-brown finish that adds a touch of warmth and character to any room. The spacious tabletop provides plenty of space for displaying items such as books, magazines, or decorative accents. The tampered legs provide stability, while the curved design gives the table a modern look and makes it stand out.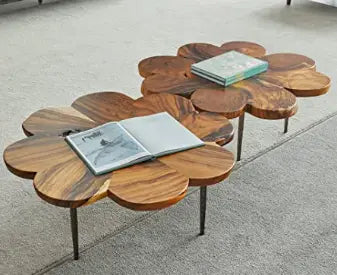 Way2Furn Solid Wood Frame Sofa (White & Black)
The Mackinaw Solid Wood Frame Sofa is another good addition to your home, and it provides comfort. This fashionable and stylish sofa is crafted with high-quality solid wood material and features a white finish that adds an element of elegance and sophistication, with an option of a black sofa. The comfortable cushions provide ample support, and the solid construction ensures that the sofa will last for years to come. The armrests and backrests come with a unique design that creates a modern look and feel. This piece will add not only comfort, but also a touch of luxury to your living room.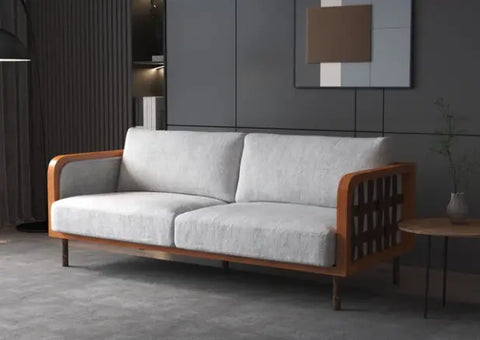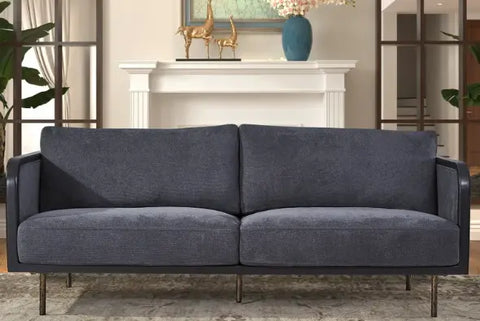 Solid wood furniture like the Way2Furn Solid Wood End Table and Dining Table, Way2Furn Solid Wood Coffee Table, and the Solid wood frame sofa are practically the best option for your home because they combine comfort, durability and timeless design. The furniture itself is very well constructed from solid wood and also very light to move around in your home or for transport in and out of any home with ease.
Solid wood materials can easily be included within the interior of any home, thus helping you relax when furnishing your home. Wood surfaces have a solid connection to any interior. They bring practicality and comfort to the style of the interior design. The solid wood gives the home decor a very comfortable and engaging atmosphere. Let Way2Furn help you turn your house into a home where you and your family can be comfortable and make the happiest of memories.
Read More