Wood or Metal Dining Table: Which is Better In 2023
Navigation
If you are looking for a new dining table, you have likely considered a wood or metal table. This article will break down the pros and cons of each style and suggestions for which one might be better for your home.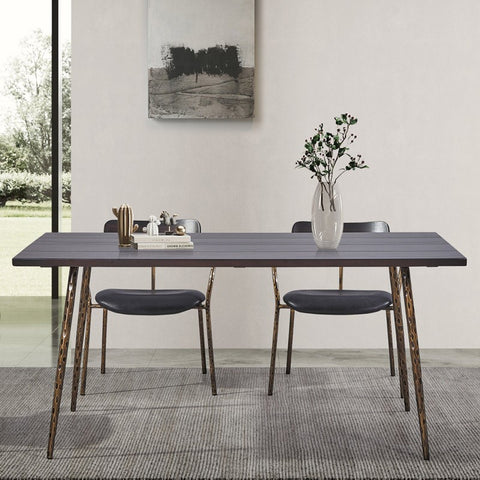 The Different Types of Wood
Wood is the most widely used tabletop material for dining tables. Solid wood dining tables are often beautiful, durable, and valuable. If you like a natural feel, it would be a great choice. When choosing a solid wood dining table, there are many different types of wood to choose from, each with its characteristics, which we can use as a reference based on our budget and the practical use of the table.
Oak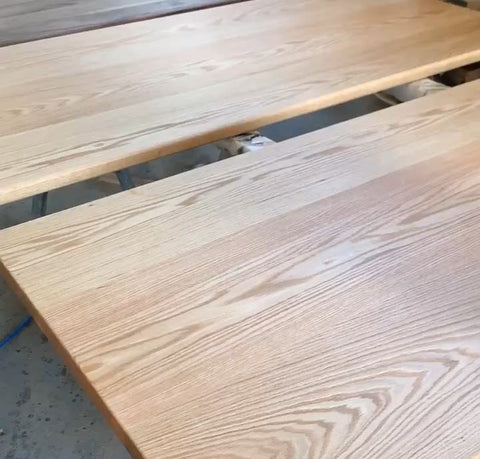 Oak wood has a lot of advantages: hard, coarse, durable, light in color, natural and clear mountainous texture, strong stability, water absorption, and good corrosion resistance. Oak wood is a very good material for making furniture unique and beautiful shapes upscale. If properly maintained, oak tables can last for a long time.
Pine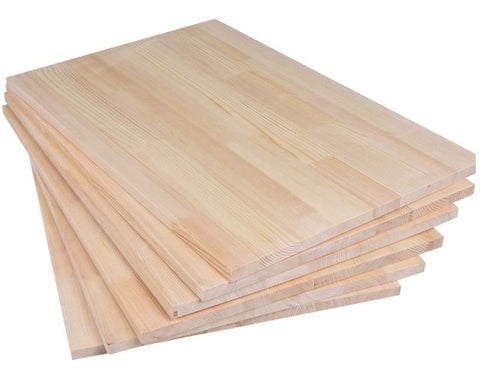 The pine wood also has a lot of advantages: soft, light in color, natural and rustic in color, clear and beautiful grain and smooth, full lines, very textured, practical, breathable, and durable. Pine furniture has been designated as environmentally friendly furniture by the United Nations Department of Humanities due to its light and soft pine color. It often creates a relaxed atmosphere in modern home environments. For those who like rustic country style, pine must be the perfect choice. However, due to its soft wood, pine is prone to scratches during daily use and should therefore be well maintained.
Ash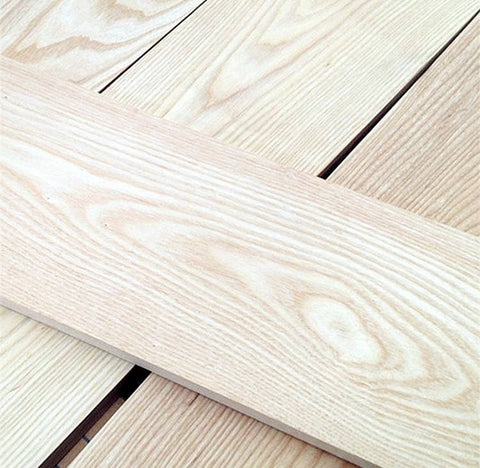 Ash wood has a beautiful appearance, with a high gloss and a neatly interlocking wood grain visible on the surface. High density, smooth surface, very high hardness, and strength, quite wear-resistant. Ash wood has good processing properties and is very resistant to pressure, and will not produce defects such as burrs due to wood problems, so the quality of furniture made of ash wood is often very high-grade and durable, and is widely used around the world.
Beech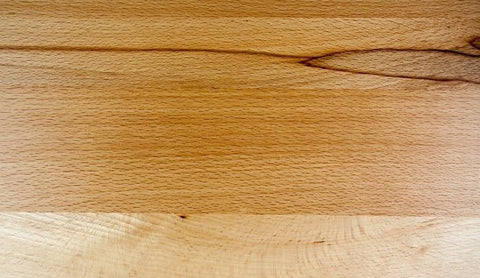 Beech wood is dense and heavy, with a fine, straight grain, and is also a very hard-wearing and durable solid wood. Uniform in texture, beautiful in grain, soft and smooth in tone, furniture made from beech wood is usually light in color, durable, simple and stylish. It is also a shock-absorbing wood, able to withstand great weight and impact without damage, making it particularly suitable as a table top for dining tables. However, it is not suitable for outdoor use and is so heavy that it is difficult to move around the house.
Teak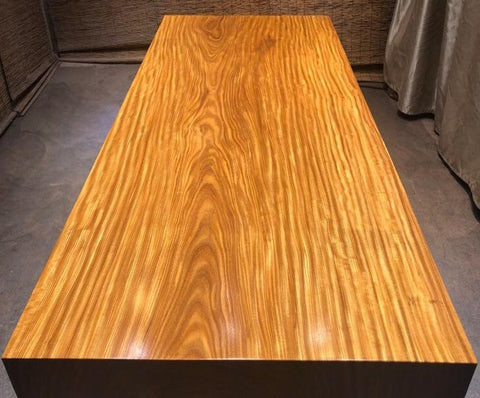 Teak is a great choice for outdoor patio furniture. Teak has a very high oil content and is resistant to heat and light, making it ideal for use as a patio table and very durable. Teak is usually yellow-brown in color and will brighten with time. Of course, teak is also very expensive, and choosing teak for a dining table top also requires budgetary considerations.
Walnut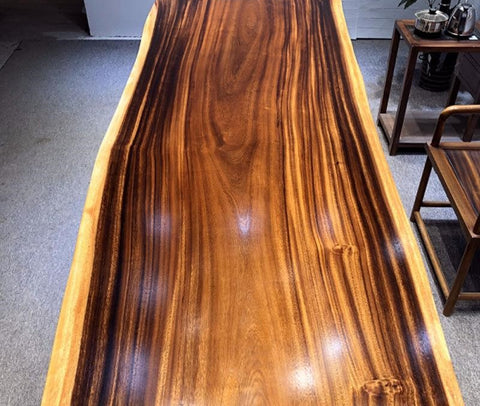 Walnut, one of the higher quality woods, is one of the strongest and most durable woods. It ranges in color from light brown to dark brown and has a beautiful large parabolic pattern on the chord cut. Furniture made from walnut is not only well formed, with a saturated glossy surface and rich colors, but is also resistant to warping, making it a superior material for furniture making. As one of the rare woods, it is relatively expensive.
The Different Types of Metal
Metal comes with a cold feeling and lacks a sense of warmth, so it is not common to find metal dining tables in home design. However, if your home has a contemporary or industrial design, metal creates a good sense of ambience and has incredible durability and strength, requiring little daily maintenance to keep it looking good, but metal table tops are also expensive to build.
It is common for dining table bases to be made of metal. They are generally available in cast iron, stainless steel, cast aluminum and electroplated, depending on the material. Cast iron dining table legs are generally more varied in shape: with three legs, four legs, or some consisting of two pillars. This will make the legs of the table more stable and less likely to tip over. The days of dining tables with only four legs are gone and there are now a variety of styles of table bases available.
Square base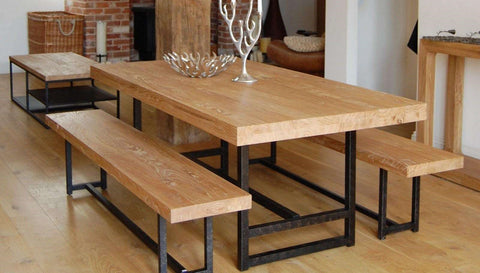 The square dining table base is the square iron frame that holds the table top and is fixed to the top. Instead of adding two legs to the ends of the table, the frame supports the whole table and is therefore very strong.
Butterfly base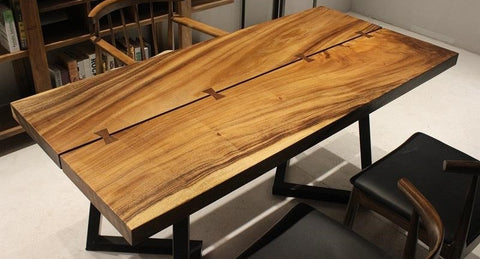 Butterfly bases are becoming increasingly popular nowadays. Butterfly-shaped structures are stable and robust, often made of steel, and the sharp angular lines are perfect for creating an industrial look.
Bolt-on table base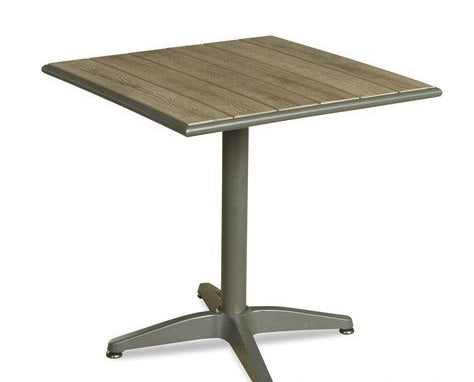 These bases are often used for tables in bars and restaurants and have the advantage of preventing the floor from being scratched by using bolts to fix the table to the base.
Trestle table base
The trestle table is like a table top laid on a trestle. The trestle usually consists of two inclined table legs supported by horizontal beams to form a rigid frame.
Pros and Cons of a Wood Table
The advantages of wood dining tables are that they are stronger and more durable and have a good weighing capacity. Natural and environmentally friendly, non-toxic and non-hazardous, it has no effect on health and can be used with confidence.
The disadvantage is that due to the material, which cannot be exposed to direct sunlight and the temperature and humidity of the environment needs to be controlled. Otherwise it will easily cause problems such as peeling and discoloration of the dining table, which affects the aesthetics.
Pros and Cons of a Metal Table
Abrasion, heat, and corrosion resistance are the three main advantages of metal dining tables, which are long-lasting and do not emit odors. Compared to solid wood dining tables, metal dinning table's best feature is the ease of routine maintenance.
However, metal dining tables tend to give people a "cold" feeling, lacking a sense of family warmth. Moreover, it can also be easily deformed. After a slight collision it is easy to leave groove-like pits and scratches that are more difficult to repair.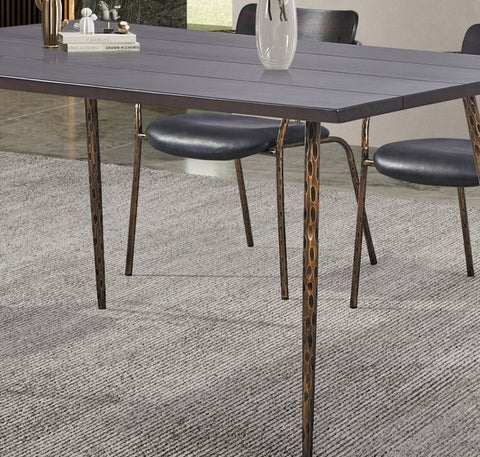 How to Care for a Wood Table
Keep moist: do not simply wipe it with a damp rag, it is best to use a professional furniture care oil for the table top.
Avoid direct sunlight: exposure to sunlight tends to affect the life of dining tables.
Prevent dust: clean it If the table left uncleaned for a long time, the dust will enter the grain of the table and over time will form large areas of dirt, which will affect the aesthetics.
Regular waxing: every few months, coat the tabletop with wax. The coat of wax will effectively protect the table-top and extend the life of the table.
How to Care for a Metal Table
The usual maintenance requires only wiping with a clean cotton cloth, no wire balls, and no acidic or abrasive cleaners. In addition, metal contact with salt may rust, so the surface needs to be cleaned regularly.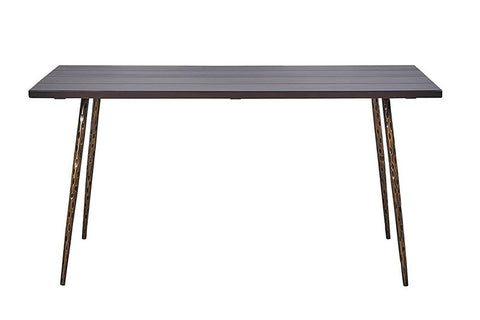 Nowadays, dining tables are made from many kinds of materials, each with its characteristics, and choosing the one that suits your lifestyle is the best. Way2Furn also has a collection of wood and metal dining tables, high-quality furniture, so feel free to shop around.
Read More