How to Organize and Display Small Objects in the Dining Room?
Navigation
The dining room deserves as much organization and display as other rooms in the home. With smart strategies and thoughtful decorating, you can use dining room surfaces, shelves, and cabinetry to organize and display small objects beautifully. Whether the objects are serving pieces, decorative pieces, keepsakes, or photos, you can make them part of your dining room decor in an interesting and coordinated fashion. Getting started involves thinking through your organizational and aesthetic goals before arranging and styling the items you want to feature.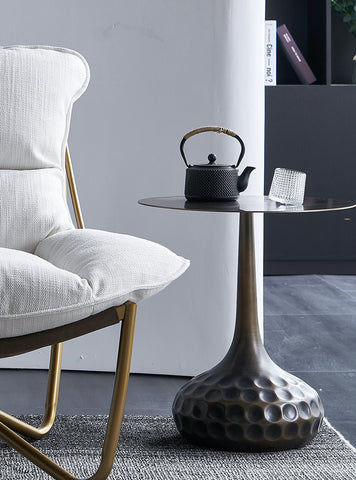 Assess the Space
The first step in organizing and displaying small objects in your dining room is to honestly assess the space. Consider the surfaces available for placing objects like shelves, the tops of tables and cabinets, windowsills, and corner displays. Think about the amount of natural and artificial light in the room to determine if you can showcase objects made of more delicate materials. Make a list of all the small objects you want to feature, including decorative vases, serving bowls, picture frames, utensils, place card holders, and charger plates. Then think about how you can curate these items in a visually pleasing way that flows with the style of your dining room.
Pick the Right Display Furniture
Once you have assessed the space and listed the objects, choose the right furniture and displays to organize everything effectively. Cabinets, buffets, and sideboards provide plenty of enclosed storage for serving pieces and table linens. Open shelves allow you to feature decorative items you want on display. Look for furniture made of complementary materials that match or contrast nicely with your dining table and chairs. Opt for simple, clean designs that allow the objects you place on them to take center stage. Display cabinets with glass doors can show off delicate or collectible items while protecting them from dust.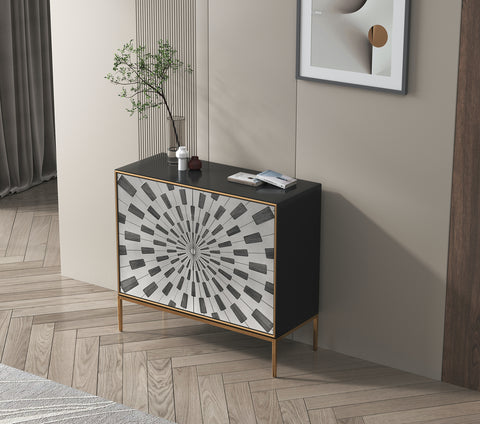 Use Decorative Storage Solutions
Beyond display furniture, incorporate decorative storage solutions to organize small objects beautifully. Jewelry boxes, trays, tiered stands, and curio cabinets offer stylish and functional ways to store and showcase items. Vintage apothecary jars, canisters, and tin boxes add personality as decorative storage. Grouping similar items, all serving utensils in one container and placing card holders in another, help organize the collection while presenting a cohesive aesthetic. Consider using objects like books, bowls, and trays as catchalls for small decorative items that don't need to be enclosed but simply stored neatly together. Soft lighting and rugs under display pieces further enhance the space.
Group Similar Items Together
Grouping similar items is a good strategy for organizing and displaying small objects in the dining room. Place all photographs in frames of the same size, style, and material on one shelf or window sill. Arrange matching pieces of silverware, serving utensils, and salt and pepper shakers in a tray or on an open shelf. Cluster vases, candlesticks, and flower frogs of complementary shapes, patterns, and hues together on a sideboard or tabletop. Place charger plates and coasters in stacking trays organized by size. Keep place card holders, napkin rings, and table runners in the same color family besides each other. Coordinating the pieces and arranging them in an aesthetically pleasing layout gives the dining room decor visual unity.
Layer Your Decor
Layering different types of small decorative objects is another effective technique for organizing the dining room display. Start with larger items like vases, books, and framed photographs as the base layer. Add medium-sized pieces like candlesticks, trays, and stacks of charger plates on top. Then finish with smaller accessories like utensils, napkin rings, and menu holders. Making sure taller pieces are in the back, and shorter ones in the front creates depth and visual interest. Mixing textures like wood, glass, metal, and ceramics add richness and variety to the layered decor. Use staggered or asymmetrical placements rather than lining items up in a perfectly straight row for a more organic, natural appearance.
Lighting
Lighting is an important element to consider when organizing and displaying small objects in the dining room. Soft, ambient light helps create the right setting and highlights decorative pieces to their best advantage. Use a combination of natural light from windows and artificial light sources. Lamps on either end of a display shelf or sideboard cast light directly on the objects. Overhead chandeliers and pendants provide a glow that bounces off surfaces onto items below. Dimmer switches allow you to adjust the brightness for different times of the day. LED tealights tucked away in corners and alcoves illuminate decorative items from below. Careful lighting helps transform even the most functional storage solutions into beautiful displays that enhance your dining room's style and atmosphere.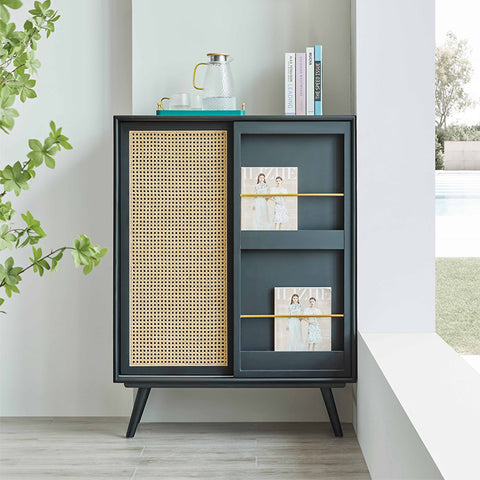 Conclusion
In conclusion, organizing and displaying small objects in the dining room does not have to be difficult or haphazard. With some planning and strategies, you can curate a beautiful and functional system for showcasing your decorative pieces and accessories. Assessing the space, choosing complementary furniture and storage solutions, grouping similar items, layering decor elements, and providing strategic lighting will all help maximize the visual impact of your displays. Most importantly, have fun selecting the objects that spark your joy and reflect your style. Soon your dining room will feel more harmonious, welcoming, and perfectly put together - from the table setting to the smallest decorative touches.
Read More