How Do Wooden Chair Legs Make Your Furniture More Stylish?
Navigation
Introduction
Wooden chair legs have long been a stylish and versatile choice to elevate the appearance of furniture. Adding decorative wooden legs is an easy way to transform an ordinary chair, table, or cabinet into a unique statement piece. Wooden legs create height and an airy feel under furniture while also adding style and visual interest. There are many types of wooden legs to choose from, including spindle legs, turned legs, tapered legs, and geometric legs. No matter what style you prefer, high-quality wooden chair legs can make your furniture more stylish and on-trend.
Understanding Wood Types and Characteristics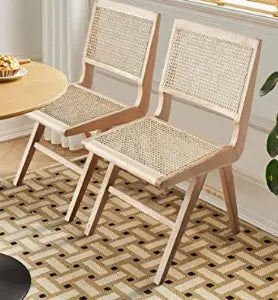 Different types of wood offer unique characteristics that determine their style and suitability as chair legs. Hardwoods like maple, oak, and walnut produce dense and durable legs that can support heavy furniture well. These wood types also have attractive grain patterns that enhance their visual appeal. Softwoods such as pine and cedar are more affordable and lightweight, ideal for lighter tables or creating a rustic look. Exotic woods such as Brazilian teak are highly weather-resistant, making them an excellent choice for outdoor furniture legs.
Wooden legs can also be stained or painted in a variety of shades to match your furniture and decor. Staining allows the wood grain to show through, while paint provides full coverage for a solid color. Thermal-treated wood legs have a darker charcoal patina that is rustic and weathered. For high-gloss legs, a polyurethane or lacquer finish can be applied to protect the wood and enhance its gloss. The specific wood type and finish are important factors to consider based on how and where the furnished legs will be used.
Choosing the Right Style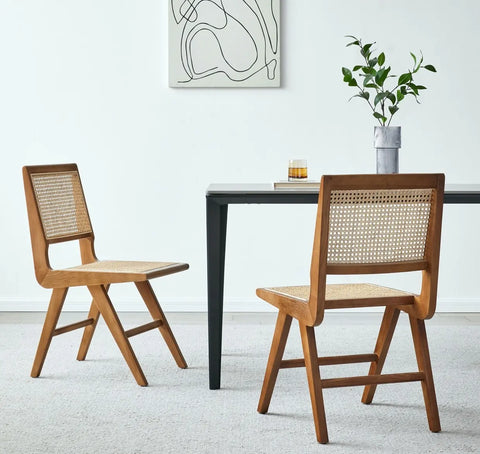 In addition to the wood type, choosing a stylish leg design is key to bringing your furniture together. Some popular options include spindle legs, turned legs, tapered legs, and geometric legs.
Spindle legs are thin, rounded ones that create a light and airy feel. They have been a popular styling choice for years and work well for many furniture styles. Turned legs feature rounded tops and bottoms with fluting or rings in between. They have an elegant, sculptural quality and draw the eye. Tapered legs provide height with their teardrop-shaped profiles. Geometric legs, like pane, cube, or hexagon legs, introduce strikingly angled shapes for an edgy, modern touch.
The leg style you choose depends on the overall look and era you want. Spindle and turned legs are versatile and traditional, while tapered and geometric legs lean more contemporary. For rustic country style, consider cedar or steel tapered legs. Industrial lighting fixtures or cabinets call for geometric metal legs. Tall, thin spindle legs lend themselves well to sleek modern dressers. Ensure the leg style complements your furniture's lines, scale, and architectural details. With the right mix of wood type, finish, and leg design, you can create a cohesive look throughout your space.
Color and Finish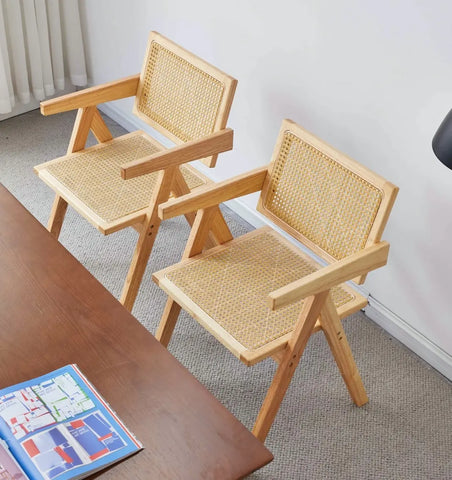 Color plays an important role in how your wooden chair legs make a style statement. In addition to staining or painting the legs to match your furniture, consider accessories like leg caps, glides, or pads to dress up the look. Metal caps and pads felt glides or plastic pads can complement high-contrast color pairs like walnut legs and cream upholstery.
Metal leg caps come in various materials including brushed brass, bronze, copper, or pewter, and transition between wood tones and metals beautifully. Felt or vinyl pads prevent floor scratching when legs meet flooring. Colored or metallic pads in shades like sage green, teal, or rose gold can tie your space together visually.
The finish applied to the wooden legs also enhances their style. Distressed, rubbed, or reclaimed finishes create a rustic, weathered look. High-gloss lacquer or polyurethane finishes lends a sleek, modern feel. Matte finishes help legs blend in for a subtle, cohesive result. Consider a multi-step finish with stain plus lacquer for dark wood tones that glisten. An understated wax or oil helps wooden legs develop a warm patina over time.
In the end, choose a combination of wood type, leg style, color, and finish that helps express your unique design aesthetic. Wooden chair legs offer stylish and versatile accent pieces to customize your space with visual flair and character. With so many options to consider, you are sure to find a pair of legs that makes a striking styling statement.
Supporting Furniture Design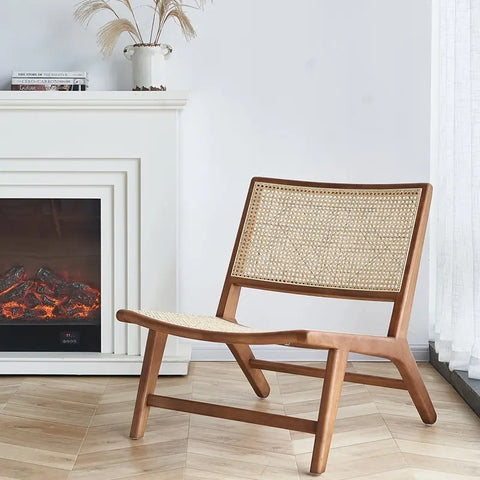 In addition to style, wooden chair legs provide important support for your furniture. The legs you choose must be properly sized and scaled to support the weight of the furniture they elevate. Lighter beds, tables, and task chairs require thinner spindles or turned legs for airflow. Heavier dining tables, sideboards, or buffets need stouter, more substantial legs for stability.
The wood type also impacts support. Dense hardwood legs like maple, ash, oak, and teak can support more weight than softwoods. When in doubt about sizing requirements, it is best to choose longer, thicker legs. Legs that are too short or too thin may cause the furniture to become unstable, wobble or even collapse under the weight.
To ensure safe and secure support, consider the following guidelines:
Size legs relative to the furniture dimensions. Taller furniture needs longer legs. Larger tables require thicker legs.
Choose hardwood legs for heavy, dense furniture. Softwoods should only support lighter pieces.
For heavy loads like dining tables, use legs that are at least 3 to 5 inches thick and 10-14 inches high.
Les and teak are excellent choices for outdoor furniture thanks to their weather resistance and density.
If attaching legs after purchase, attach them in the center rather than corners for even weight distribution.
Test the sturdiness before placing valuable or fragile items on the furniture. Apply pressure to each leg to ensure stability.
You can never choose legs that are too thick or too tall. It is better to go bigger rather than risk instability.
With style and support in mind, wooden chair legs can make a striking design feature as well as a functional enhancement to elevate your furniture. Choosing high-quality wood legs in proportions that suit your unique needs will ensure your furnishings last for style and comfort for years to come.
Quality and Durability
High-quality wooden chair legs provide not only style but also durability. To ensure your legs stand up well to use over time, invest in legs made of dense, durable wood and high-quality constructions. Some key things to consider regarding quality and durability include:
Wood type: Choose hardwoods like maple, oak, teak, and walnut which are naturally strong and resistant to damage. Softwoods can dent, scratch, and warp more easily under pressure or humidity changes. Hardwood legs will provide stability and an attractive finish for longer.
Density: Denser wood means harder, tighter grain. Denser legs will not warp, splinter, or crack as readily. Lower-density wood is softer.
Moisture resistance: For high-humidity areas like bathrooms, teak is an excellent choice as it repels water and lasts longer without damage. Other woods like maple, oak, and walnut can also work but may require extra sealing.
Glue joints: High-quality chairs use waterproof wood glue and strong joints to prevent wobbling or legs coming loose over time. Look for legs with mortise and tenon joints, dowels, or strong wood screws where possible. Nail joints are weaker.
Oil or lacquer finish: Protecting the wood with several coats of oil, lacquer or polyurethane provides a durable barrier against moisture, scratches, stains, and wear. Waxed or unfinished wood allows for quicker damage. Reapply the protectant every 6-24 months.
Metal reinforcements: Some chair legs use metal gussets, straps, or dowels/screws to strengthen joints and prevent cracking. Metal reinforcements help ensure the wood structure stays securely together.
Reviews: Check reviews from other customers to gauge durability and how the legs stand up to real-world use over time. Look for mentions of stability, cracking issues, or ease of use. Reviews can warn about lower quality.
With quality wood choices, high-durability constructions, and protective finishes, wooden chair legs can provide timeless style and stability for years. Paying attention to these details during selection will help your wooden chair legs make a design statement you can enjoy for a long time.
Conclusion
Wooden chair legs offer a stylish and versatile way to elevate the design and comfort of your furniture. Choosing legs that feature high-quality, durable woods in proportional sizing based on your furniture dimensions helps ensure lasting support. Different wood types, stain finishes, shapes, and metal accents suit unique style preferences from rustic to modern. The specific combination of these elements is key to bringing cohesion to your space.
When done well, wooden chair legs make furniture take on new character and life. They highlight architectural details, showcase collections and create vignettes for visual impact. Wooden legs also develop rich patinas and warm glow as they age, living and breathing alongside your style evolution.
No matter if you dream of a casual country chic space or a sleek urban sanctum, wooden chair legs provide a path to customize furnishings with character and flair. Ensure you choose legs that meet both your style vision and support requirements for stability and safety. With quality wood, secure construction, and protective finishing touches, wooden chair legs can remain a stylish focal point for years of enjoyment.
In the end, wooden chair legs are a worthwhile investment that makes ordinary furniture extraordinary. They invite beauty, allow expression, and build cherished memories within your space. The right legs connect your vision to the structures that surround you each day. May they make you smile and inspire stories to share. Wooden chair legs that make furniture more style deserve a place of purpose and pride amidst your cherished spaces.
Read More