The Benefits of a Wood Table with Metal Legs
Navigation
Introduction
A wood table with a metal base has significant benefits over a solid wood table. The combination of a natural wood top with a sturdy metal frame results in a table that is durable and long-lasting but still warm and inviting. The wood provides a beautiful, organic surface that enhances any space while the metal legs prevent the table from damage or wear and tear over time. Adding metal legs to a wood table top helps create a versatile, stylish piece of furniture that can endure heavy use while maintaining its charm and character.
The Functionality of Metal Legs for Wood Tables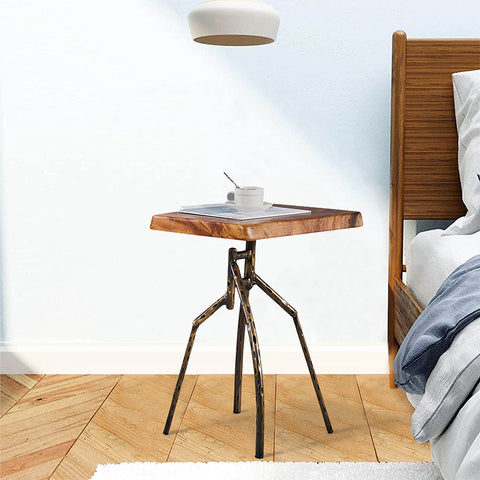 Metal legs offer functionality and strength that wood alone cannot match. They prevent the table from scratching, denting, or wobbly legs over repeated use. A metal base keeps the table secure on any floor surface, from hardwood to tile to plush carpet. Metal legs also allow for options like glides that can adjust the height of the table to suit different needs. This makes a wood table with metal legs ideal for spaces where multiple uses or users are anticipated.
The metal frame also protects the wood from environmental damage. It prevents swelling, warping, or cracking from exposure to temperature changes, humidity, or water/liquid spills. With a metal base, a wood table can withstand the frequent use and inevitable accidents that come with an active home or workplace. The metal legs effectively shield the beautiful wood surface while still showing it off, creating a table that is robust yet elegant.
Adding a Modern Look to Your Space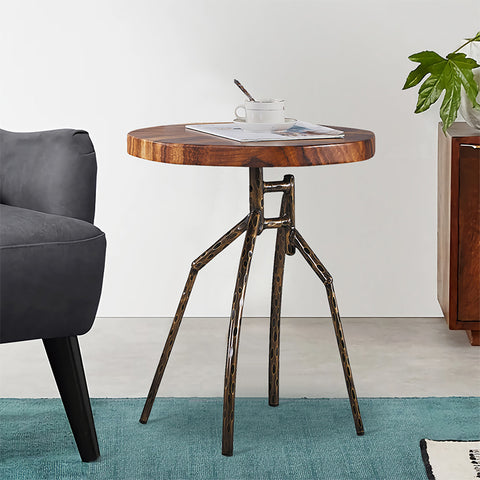 Metal legs also lend a modern, industrial aesthetic to a wood table. They create subtle contrasts that make a style statement. The juxtaposition of natural wood and sleek metal gives a space a unique, eye-catching look. Metal legs come in a variety of finishes, from brushed steel and chrome to bronze and rose gold. Selecting a finish that complements or provides an interesting contrast with the wood shade becomes part of the overall design.
A wood table with metal legs is a versatile piece that fits seamlessly into a variety of decors. It works for casual, rustic spaces as well as polished, contemporary designs. The mix of materials allows the table to shine through various styles rather than limiting it to one specific look. Metal accentuates the beauty of wood and showcases it in unexpected, fashionable ways.
When combined thoughtfully, wood and metal create a table that is far more than just a surface for dining, work, or desk tasks. They craft a style-savvy, multi-functional accent piece that adds visual interest and attractiveness to any room it enters. With ample benefits in durability, versatility, and style, a wood table with metal legs delivers an attractive, useful design.
Durability, Quality, and Sustainability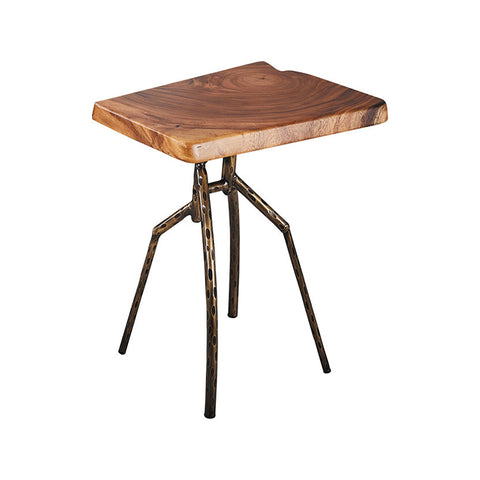 While metal legs provide strength and longevity, wood remains a sustainable and timeless choice for a tabletop. Wood is a renewable, natural material that brings warmth and life to spaces. There is a wide range of beautiful, durable wood options for tabletops, from solid maple to mahogany, walnut, teak, and bamboo. High-quality woods are dense, stable, and engineered to last, forming a striking surface that retains value over generations. By choosing an eco-friendly wood and high-quality construction, a wood table with metal legs provides amenities for years to come without harming the environment.
Wood and metal together create a powerful yet responsible combination in furniture design. They result in a table that is not only stylish and functional, but sustainable. When cared for and maintained properly, a wood table with metal legs can stand the test of time and cater to changing needs for years to come. The high-performance construction and coveted aesthetic ensure the table remains a pleasure to use, look at and live with well beyond its initial appeal.
With each material playing to its respective strengths, a wood table with metal legs offers more than furniture-it delivers an experience. Providing welcome comfort, stunning style, dynamic functionality, and longevity alike, this hybrid design creates a sense of well-being and joy that derives from using a beautiful, high-quality piece of timeless furniture each and every day. A wood table with metal legs forms relationships that last.
Unique Design Options
Metal legs open up unique design possibilities for wood tables. Options range from sleek minimalism to ornate embellishments, allowing you to create a style all your own. Whether streamlined steel, decorative bronze, or iron accents, metal bases can be specified in styles that seamlessly continue the aesthetic of the wood or provide an eye-catching contrast. Crafted from a single material or combined, metal legs join wood and maker to develop a one-of-a-kind, custom piece.
With wood and metal, design has no limits. Rustic yet fashionable, traditional yet modern, eclectic yet minimal-any look can be achieved. Wood offers warmth while metal provides the edge. Together, they form a dynamic duo that allows of a versatile, multi-dimensional style. Some options to consider include:
Simple steel tubes or flat bars: Minimal, industrial. Great for mid-century or modern design.
Tapered steel legs: Elegant, sculptural. Stylish for transitional or eclectic spaces.
Bronze or rose gold accents: Luxurious warmth. Complement wood tones or provide glamour.
Cast iron legs: Rugged, durable. Perfect for rustic, cottage, or farmhouse style.
Combination of materials: Mix steel tubes, bronze accents, and wood for a custom, one-of-a-kind piece.
With imagination and options abounding, a wood table with metal legs becomes a canvas for personal expression and distinctive style. Unique, memorable, and designed to be cherished, this combination simply cannot be beaten.
Multi-purpose Furniture Solutions
While versatile and stylish, a wood table with metal legs also serves as highly functional multi-purpose furniture. It seamlessly transitions from dining to desk, kitchen to home office, living room to lounge - whatever is needed. The wood top provides a large, open surface ideal for casual everyday use as well as accommodating guests. Metal legs keep the table secure yet allow of reconfiguration as space and needs evolve.
Whether pulling the table up to the kitchen counter for extra prep space, using it as a desk surrounded by bookshelves, or arranging lounge chairs for cozy conversation, a wood table with metal legs goes with every flow. Tuck away chairs or bar stools when not in use to prevent clutter; simply slide them under to expand seating. The possibilities are endless with a versatile, convertible centerpiece.
Housing everything from art books to artificial plants, trays of keys to cupboards of coffee mugs, a wood table with metal legs stands strong through daily demands as diverse as they are constant. No task is too large or small for its still-developing repertoire of uses. Always serving as a source of welcome focus, it converses just as comfortably solo as amid a bustle of activity. No other furniture makes multitasking and frequent transition between programs quite so seamlessly stylish.
A wood table with metal legs delivers innovative solutions to fit all of life's little needs into small spaces beautifully. Utterly charming yet utterly workable, it provides creative answers to questions of functionality, flow, and balance alike. Whether acting as a gateway to nourishment, thought or leisure, this hybrid design brings joy and purpose every time its surface is pressed into use. A wood table with metal legs is simply essential room accommodation.
Conclusion
A wood table with metal legs provides a combination of benefits unmatched in furniture design. Wood and metal, together and separately, bring unique qualities to the table. They result in a hybrid that is greater than the sum of its parts. Elegant yet enduring, fashionable yet timeless, the duo forms a partnership that crafts tables for living as beloved as they are useful. Hand in hand, they offer style, functionality, sustainability, and versatility, and deliver experiences that extend far beyond simple utility.
Read More