How to Upgrade Your Living Room with Our Timeless and High-Quality Solid Wood End Table
Navigation
Introduction
Solid wood end tables can make a beautiful and stylish addition to any living room, enhancing its appeal and functionality. Whether you want to create a cozy relaxation space or a functional one, high-quality solid wood end tables are versatile and timeless pieces of furniture that can completely transform the ambiance of your living room.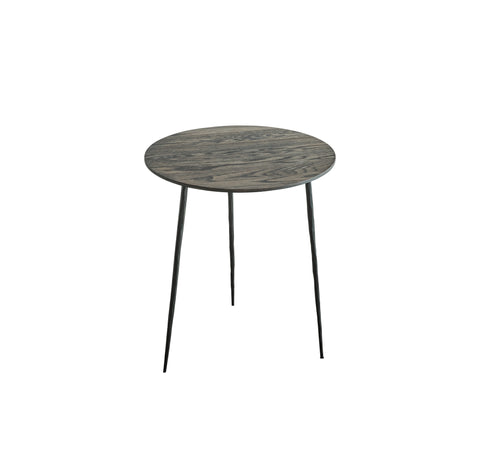 Benefits of Solid Wood End Tables
Solid wood end tables offer numerous benefits over others. They are extremely durable and long-lasting, able to withstand frequent use for many years. Solid wood also has a natural warmth that impart a warm, cozy glow to any space. There are endless styles and designs available, from modern to rustic, allowing you to choose pieces that perfectly match your desired living room decor.
Solid wood is also an eco-friendly and sustainable material. Wood comes from plantations, and it can be reforested and grown again. In contrast, other materials often require non-renewable resources and manufacturing processes that generate pollution. By choosing solid wood end tables, you are making an environmentally-conscious decision for your space.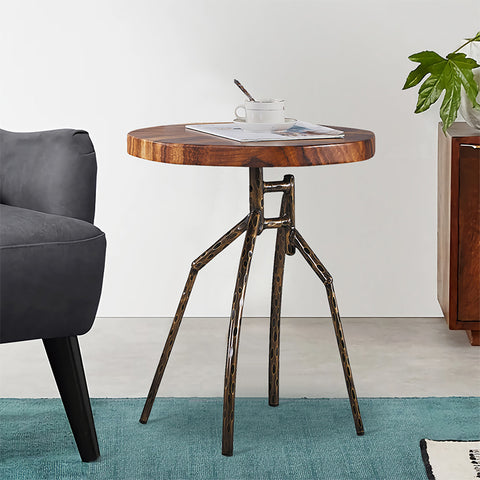 Types of Solid Wood End Tables
The three most popular types of solid wood end tables are side tables, corner tables, and nesting tables. Side tables flank seating areas like sofas and lounge chairs. Corner tables work well in spaces with multiple seating groups, providing extra surfaces in high-traffic areas. Nesting tables nest inside each other when not in use, saving space but still offering functional surfaces when opened up.
Wood Species and Characteristics
Some of the most common woods for furniture include mahogany, teak, maple, walnut, oak, and cherry. Walnut, oak, and cherry are hardwoods from temperate climates that are strong and attractive. Maple and walnut have a subtle luster while oak and cherry have more pronounced grain patterns. Teak and mahogany can withstand outdoor use but the others are best kept indoors.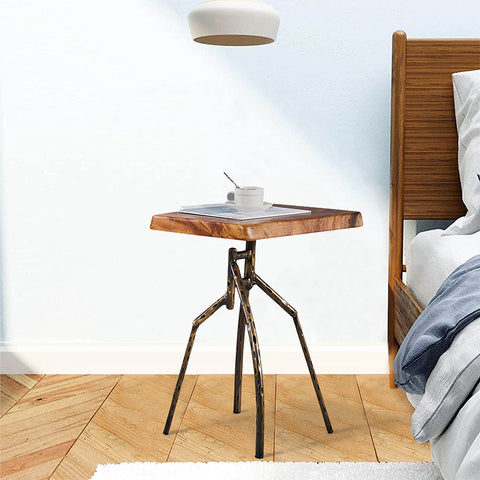 Design and Style Considerations
When selecting tables, consider how they will complement your living room's existing style and decor. Will they suit a traditional, mid-century modern, rustic, or eclectic space? Choose tables that match or contrast decorative elements like sofa legs, coffee tables, rugs, and upholstery fabrics.
Think about how the tables will function in your layout. Side tables are for seating areas, while corner tables are for multifunctional spaces. Consider the weight capacity, for you may need a table that can support remote controls, drinks, books, decorative items, etc. Ensure adequate clearance around seating, walkways, and doorways.
Personal style and preferences also play a key role. Do you gravitate towards understated simplicity or eclectic DIY charm? Smooth, sleek lines or rustic, gnarled wood tones? Balanced, proportional forms or stylized, sculptural shapes? When buying solid wood end tables, go with what makes you smile!
Customization Options
There are many ways to customize solid wood end tables to your taste:
Table Shape and Size: Choose among square, rectangle, round, oval, or nesting styles in different lengths, widths, and heights.
Wood Finish: Stain, paint, or varnish wood in your choice of hue. Or choose an unfinished, raw wood look. Wood can also be fumed with oak, teak, or maple tones.
Wood Texture: Select smooth planed wood, rustic reclaimed wood with dents and pits, or distressed wood with dings, scratches and cracks.
Hardware: Choose stylish pulls, knobs, catches, or slides in metal, wood, ceramic, or stone. Or go for minimally exposed joinery instead.
Design Elements: Embellish tables with metal feet for an industrial vibe, shaped brackets for a mid-century appeal, or carved accents for rustic style.
Wood Inlays or Bands: Choose contrasting wood strips to surround table edges or form a border pattern for a custom pattern or geometric look.
With so many options available, you can create solid wood end tables that are as unique as your space. Custom features like inlays, carvings, or fuming help make your tables distinctive and allow you to incorporate personal meaning or inside jokes into your design. With patience and vision, you'll end up with tables you cherish for years to come.
Conclusion
Solid wood end tables bring any living room warmth, style, and longevity. By choosing high-quality, eco-friendly wood and a design that complements your space, you can create a focal point that enhances your living room's comfort and everyday enjoyment. With proper care and maintenance, solid wood end tables will continue expressing the natural beauty for generations.
Read More