Movie Night Must-Have: The Natural Wood Vintage Accent Chair
Navigation
The timeless appeal and comfort of chairs crafted from natural wood have ensured their continued popularity since their invention. There are a lot of perks that come along with having these seats in your house. They have a lengthy lifespan and are not prone to breaking quickly. As a result of the use of natural materials in their construction, they do not pose any threat to the environment. One other fantastic way to express oneself creatively is via the use of chairs made of wood. There is a vast selection available regarding styles, coatings, and sizes of wooden chairs. If you are looking for a new chair for your living room, you could consider getting one that is made of natural wood.
Some of 2022-23's most popular natural wood chairs and styles provided by Way2Furn include:
Claire White Wool Accent Chair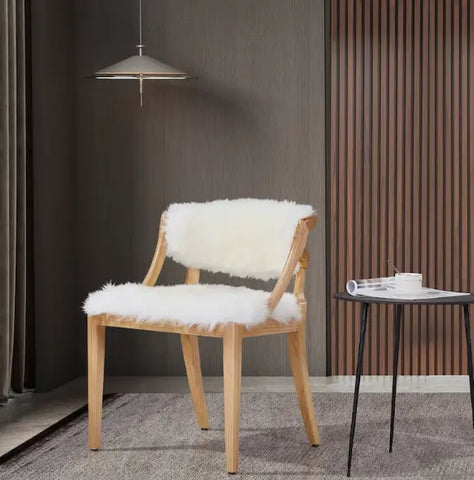 This chair represents the exact definition of a handcrafted masterpiece. This chair is made up of a solid wood frame and smooth lines from the seat back to the legs. An airy wood frame with a beautifully engineered frame strikes balance in this versatile seating style inspired by mid-century décor. The natural wood used to manufacture this unique chair helps ensure the comfortable furry seat is stabilized and in place. In addition to the stability of the comfortable seat, the natural wood used is long-lasting and doesn't impact the environment.
Natural Wood Chair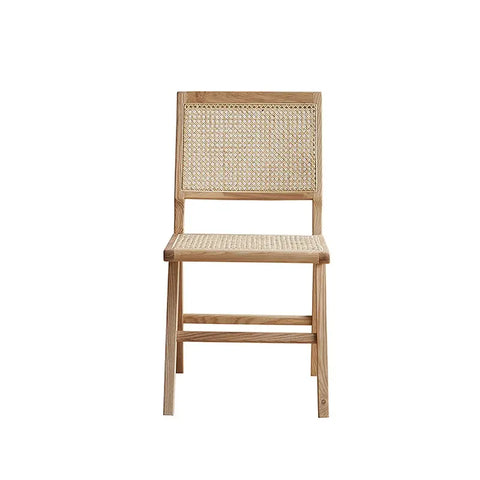 Genuine Cane Chair Made of Hardwood - A beautiful piece of furniture, this chair is made of wood and cane and would look great in any room. The chair's structure is made of solid wood, making it long-lasting and secure. Natural, hand-woven cane is used for the seat and back, creating a firm and sturdy place to sit. The cane and wood have been given a deep, mellow finish that works well with a wide range of design schemes. For even more relaxation, a gently square patted back is also provided. This chair, made of wood and cane, is both a lovely aesthetic addition to any home and a functional piece of furniture.
Any room may be made to seem more like home by the addition of well-made wooden chairs, which also provide an impression of elegance and refinement to the setting. Due to its strength, durability, and reliability, wood is one of the most flexible and natural building materials that are now accessible.
Read More