Look Your Best Every Day with Our Range of Elegant Wooden Dressing Chairs
Navigation
Introduction
A high-quality wooden dressing chair, or vanity chair, introduces an element of elegance, comfort, and utility to your vanity area or dressing room. A robust solid wood vanity chair not only invites you to pause and savor your daily beauty routine but also ensures you start your day looking your absolute best. A meticulously designed wooden vanity chair provides essential back and arm support, adding aesthetic allure whether it's part of a lavish vanity set or a standalone timeless piece. Our handpicked collection of wooden vanity chairs, crafted with expertise and from select materials, creates enduring pieces that will enhance your daily beauty ritual for many years, even generations, to come.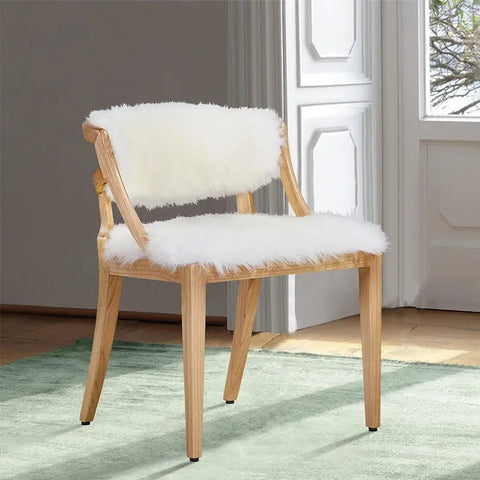 Features and Benefits of Sophisticated Wooden Vanity Chairs
Wooden vanity chairs offer numerous key benefits and features to optimize your daily beauty routine. Natural wood exudes a warmth, rich color, and resonance that synthetic materials simply can't replicate. Whether hewn from oak, mahogany, or walnut, the unique cross-grained patterns and variations contribute to a one-of-a-kind aesthetic that only improves with time. Robust wooden frames and dowelled leg joints provide lasting stability, comfortably supporting even the heaviest individuals. Rollers or glides on the chair legs glide effortlessly across hard floor surfaces, simultaneously safeguarding floors from scratches. Additional features such as ringed handles, padded seats, back support, side table trays, and adjustable heights make wooden vanity chairs a functional and cherished addition to any dressing area.
Types of Sophisticated Wooden Vanity Chairs to Suit Your Needs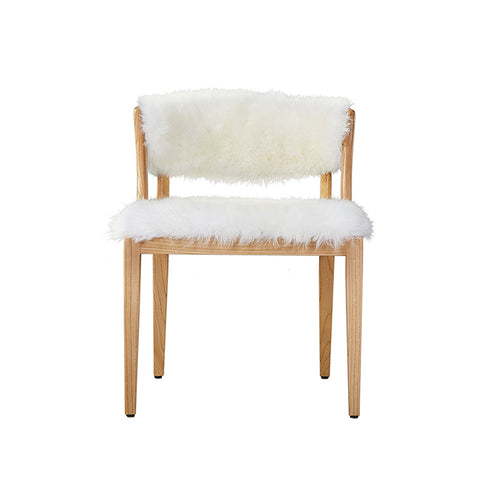 Within our selection of wooden vanity chairs, you'll find a variety to cater to your individual needs and style preferences:
Classic Wingback Chairs: These chairs offer plush padding and generous sides that envelop and support your entire upper body. Upholstery options range from traditional prints to contemporary solids.
Vanity Stools: These present a more compact silhouette with simplistic wood frames and padded round or square seats. They pair perfectly with any vanity or dressing table in your space.
Swivel Vanity Chairs: These provide convenience with their ability to pivot 360 degrees, keeping essential toiletries and beauty accessories within easy reach. Padded swivel chairs offer extra comfort during your morning and evening beauty routines.
Adjustable-Height Vanity Chairs: These allow you the flexibility to find the ideal height for multiple users. Handlebar options facilitate easy adjustment of the chair to the perfect position.
Choosing the Ideal Wooden Vanity Chair for You
When selecting the ideal wooden vanity chair for your needs, consider the following:
Size: Measure the space where you'll use the chair to ensure it will fit comfortably. Also, consider your body dimensions to select a vanity chair providing ample room and support.
Weight Capacity: Heavier individuals require a vanity chair with a higher weight capacity and a more robust wooden frame. Seek chairs with weight limits of 300 pounds or more.
Features: Determine which conveniences are most important to you - padded seats, armrests, swivel base, adjustable height, side table, and padded backs. Choose a chair boasting the features you'll utilize the most.
Style: Choose a style that complements your existing decor and aesthetics. Traditional styles like wingback or curved arms suit more formal spaces, while mission or straight-lined designs fit modern rooms.
Wood Type: Different wood types - oak, walnut, mahogany, teak - suit various aesthetics and price points. Consider the appearance, durability, and cost of the available wood options.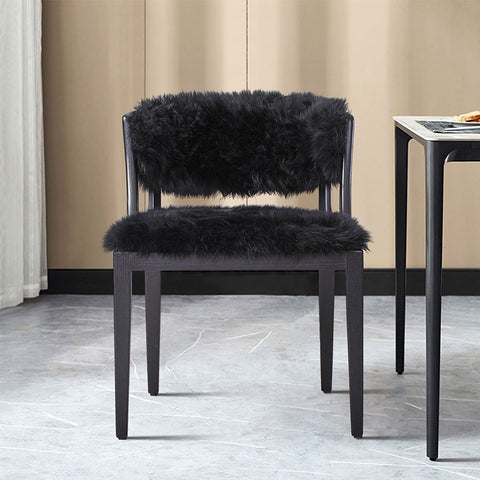 Conclusion
A superior-quality wooden vanity chair adds style, function, and comfort to your daily beauty routine. Choose from our assortment of elegant chairs crafted from durable natural wood with padded seats, contoured designs, and practical features. Discover a vanity chair that enhances your space while supporting you as you prepare for your day looking your absolute best. Explore our full selection of wooden vanity chairs online or visit one of our showrooms to experience superior craftsmanship firsthand. Sit in comfort as you find the vanity chair that's perfectly tailored to your needs. With the right vanity chair at your disposal, you'll commence each day feeling polished, prepared, and ready to face whatever comes your way. In the realm of wooden vanity chairs, our collection offers the perfect blend of elegance and function that will transform your daily beauty routine into an indulgent experience.
Read More