Upgrade Your Home or Office with our Premium Wooden Chair
Navigation
Introduction
Upgrading your home or office furniture with quality wooden chairs can instantly improve the look and feel of any space. Wooden chairs provide a timeless and elegant aesthetic that elevates any environment and offers increased comfort and support. Investing in premium wooden chairs upholstered with quality materials like leather can transform your home or working space into an oasis you'll love spending time in. With attention to detail in craftsmanship and longevity in design, our wooden chairs will stand the test of time and become treasured pieces that improve with age.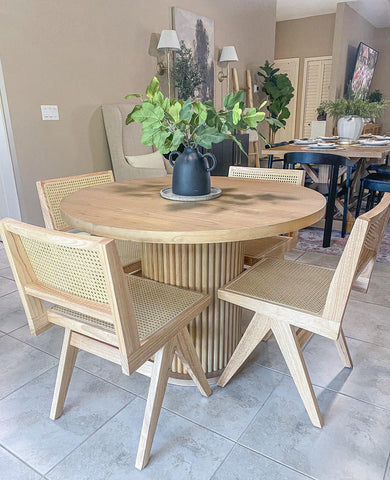 Features and Benefits of Wooden Chairs
Wooden chairs have many features and benefits that make them a worthwhile investment. The key advantages of wooden chairs include the following:
Durability: Wooden chairs are some of the most durable furniture pieces available. When properly maintained, wooden chairs can last for decades or even centuries. The solid wood construction withstands heavy use and remains stable over time.
Comfort: Wooden chairs, especially those with upholstered seats and padding, are among the most comfortable. The natural materials conform to the shape of your body and cushion pressure points for increased support and relief.
Style: Wooden chairs come in a wide range of styles, from traditional to modern to rustic. But they all provide a warm, elegant aesthetic that fits easily into any design scheme. The natural wood grain and varying tones create visual interest and complement many different interior design styles.
Sustainability: Wood is one of the most sustainable materials, as forests are renewable resources when properly managed. Many wooden chairs use wood from certified sustainable forests.
Repairability: Wooden chairs can often be repaired rather than replaced. Minor damage to the wood or upholstery is often fixable, extending the lifespan of wooden chairs.
Heat resistance: Wood does not conduct heat as quickly as metal, making wooden chairs more comfortable in hot environments. The wood does not become uncomfortably hot as metal furniture.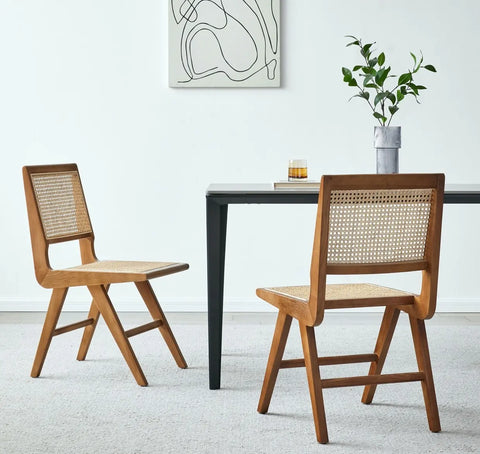 Types of Wooden Chairs to Upgrade Your Home or Office
There are many wooden chairs to best suit your home or office decor. Some popular options include:
Barrel chairs: These curved-back chairs with upholstered seats are a classic, comfortable option. They work well in more traditional or retro styles.
Side chairs: Simple wooden side chairs with a ladder or spindle backs provide classic elegance and function. Pair several together around a dining table.
Armchairs: Wooden armchairs with tall vertical arms provide comfort and support. They are a great seating option for reading nooks or living rooms.
Lounge chairs: Deeply cushioned lounge chairs with extended footrests offer ultimate relaxation. They are perfect for napping or lounging.
Slatted chairs: Windsor and ladder-back chairs feature wooden slats that create breathability and visual interest. They tend to have a more traditional or country aesthetic.
Task chairs: Ergonomic task chairs with wood bases and padded, adjustable seats are perfect for home offices and workspaces.
Stackable chairs: Stackable wooden chairs with minimalist designs allow you to maximize space when not in use. They work well in cafes, conference rooms, and dining areas.
Consider upgrading your home or office spaces with wooden chairs of various types that perfectly match your unique style and needs. Wooden chairs' quality craftsmanship and timeless aesthetics will elevate any environment.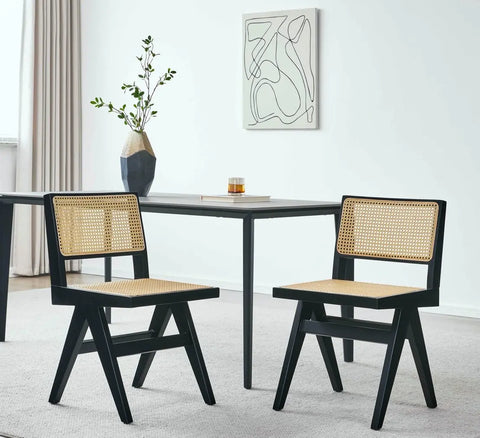 How to Choose the Right Wooden Chair for Your Home or Office?
When choosing the right wooden chair for your home or office, factors to consider include:
Style - Determine the style that best matches your existing decor from options like traditional, modern, mid-century modern, rustic and more.
Size - Measure the space and ensure the chair dimensions of height, width and depth are proper.
Comfort - Test different styles in person to determine your preferred level of cushioning, back support and armrests. Choose chairs designed for long-term comfort.
Weight capacity - Check the chair's weight capacity to ensure it can safely and comfortably support the intended user.
Maintenance: Some wood types require more maintenance than others. Consider oiled or lacquered finishes that are easier to care for.
Purpose: Choose a chair designed specifically for its purpose, like task chairs for working or recliners for lounging.
Wood type: Different wood types vary in looks, strength, and sustainability. Options include oak, maple, teak, walnut, and birch.
Upholstery: Determine if you want upholstered seats and backs and what type of material, like leather or fabric.
Price: Set a budget and compare options within that price range to get the best value.
By considering these key factors, you can identify the type of wooden chair that will suit your needs and preferences, greatly enhancing your home's or workplace's function and aesthetics. With so many great wooden chair options available today, there will surely be a perfect fit.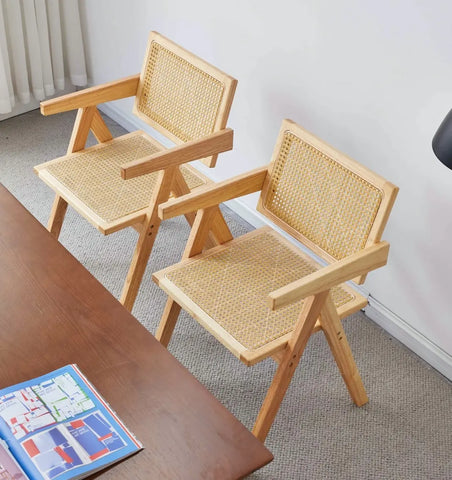 Conclusion
In conclusion, upgrading your home or office with premium wooden chairs will provide years of enjoyment and benefits. The natural materials, timeless designs, and craftsmanship of quality wooden chairs elevate any environment while offering increased comfort, support, and style. Whether you choose traditional or modern styles, wooden chairs will transform your space into a more relaxing and inviting place to spend time. Remember to select the right type of wooden chair based on your specific needs and budget while also considering wood type, upholstery, size, and weight capacity. With proper care and maintenance, your new wooden chairs will become treasured pieces that stand the test of time and improve with age. So, invest in upgrading your home or workplace with wooden chairs to instantly improve any space's function, aesthetics, and enjoyment.
Read More