Natural Wood Chair: What Is the Most Popular Style in 2023?
Navigation
While there are many different styles of natural wood chairs available, the most popular style in 2023 is the classic, simple design. This type of chair has a clean look that can easily be incorporated into any type of space, whether it's a home office or living room.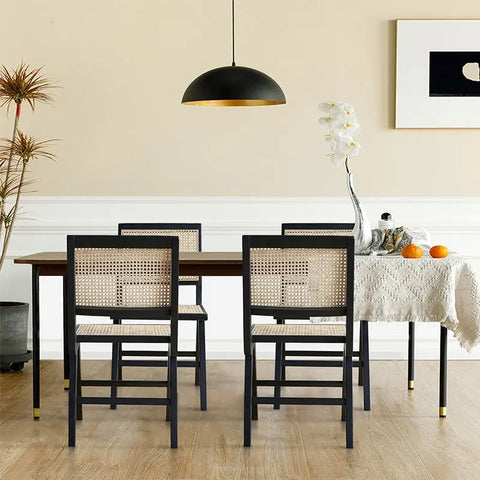 Durable natural wooden chairs are one of the most popular styles in 2023.
"Durable." Sounds weird. It may even be a bit stupid. Like those sturdy, almost indestructible leather oxfords they used to wear in the 30s and 40s, or like handmade furniture.
The handmade furniture is beautifully designed, and the skilled craftsmen who make these pieces insist that they are truly durable.
In mass culture, we seem to want things to be endlessly new, including ourselves. We are bombarded with products that trumpet their ability to keep us looking young forever.
But is all this really what we want? Or are we seduced by the relentless advertising that constantly spews out on TV, radio, newspapers, magazines, computers and billboards? It's as though we have been convinced that if we do not have the latest, trendiest whatever, we ourselves will be considered obsolete.
But trends are always a cycle and eventually the outdated will become new again. And only durable things are always at the center of the trend, such as the seemingly most ordinary natural wooden chairs in the home.
Enjoy the simplicity and durability of wooden chairs in your life!
The natural and warm wooden chair is one of the most popular styles in 2023.
If you like the simplicity of nature on any occasions and any aspects of your life, then you can start with your chairs. Wooden chairs can give you that feeling of natural and warmth.
When wooden chairs are created, comfort, positioning and unique designs, all the ultimate thought, combining quality and style but also hardiness. Don't forget that the image of nature in your home is a wooden chair and every house should have such a piece of chair.
You can decorate your home with special designed wooden chairs, decorated with rustic patterns or Indian motifs, or various designs sculpted in wood. Such a chair would be perfect for a house that still keeps a rustic look, or for a country holiday cottage.
For your garden or backyard, a wooden chair is exactly what you need to complete. Simplicity, natural material and style, all gathered in a simple wooden chair, will always remind you of the forest's fresh air and the green of the forest tree leaves.
In every home, a wooden chair should be a centerpiece element. It has become a tradition, so it would be fit in every home.
The classic and elegant wooden chair is suitable for a variety of occasions.
Wooden chairs can bring a classical touch of elegance that makes them ideal for in the home and at the office. The material used in the natural wood office chairs is considered good quality. The workmanship on wood has blossomed all over the world for centuries. Traditional designs are often carved into wood and sometimes painted to give the chair a more luxurious feel.
Wooden chairs are widely available in many styles and finish, the selection of which determines the lifestyle and the use required. Dark woods such as mahogany or cherry create a rich, luxurious atmosphere and while lighter woods and softer colors make a room natural, rustic and informal.
Even under hot sun, wooden chairs remain cool to the touch, providing added comfort. For years, natural wood dining chairs have been selected for the dining room because they have great value for money and last forever. It is the ultimate in style and comfort. Ingenious designs, making natural wood dining chairs undeniably comfortable, strong and solid.
The natural wood chair style is a trend that will never go out of style.
There are endless chair designs that can be used together to add variation to a room. A chair would make a wonderful accent piece to any room.
Whatever your house style, you can match the natural wooden chair style everywhere. Natural wooden chairs in the foyer show your laid-back style to your family and guests while still providing them with a place to rest during a short visit. Natural wood dining chairs in the dining room provide the perfect place for a casual meal for the whole family. Natural wood office chairs in home offices add comfort to your work and study environment. The natural wooden chairs in the courtyard are the perfect outdoor spot to enjoy a summer afternoon.
Way2Furn's wooden chair designs incorporate a variety of elements to create a variety of modern styles.
The designer has innovated wooden chairs, not single wooden elements, but maintaining the natural wood chair style, making these pieces closer to the aesthetics of modern people.
Natural Wood Chair: Solid Wood Cane Chair (Set Of 2)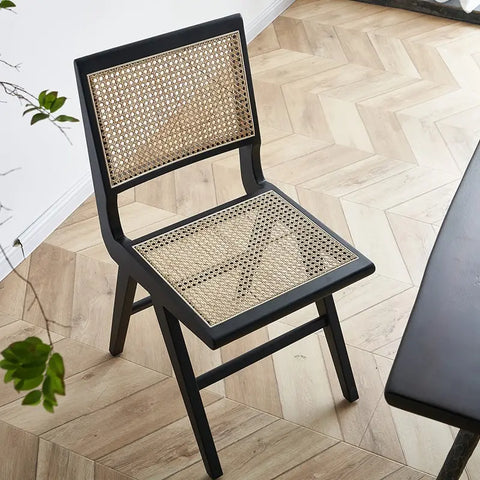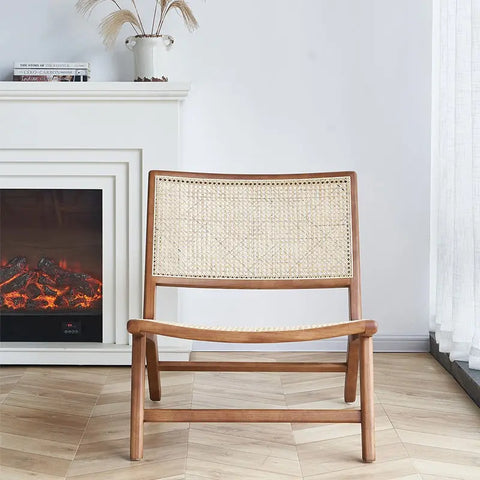 Solid Wood Chair - Wool Upholstery Accent Chair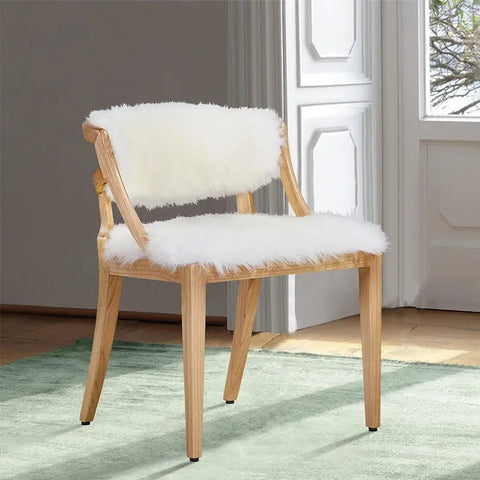 Fabric Lounge Chair - Tufted Fabric Industrial Lounge Chair
Tips for buying quality natural wooden chair
Wooden chairs are a popular choice for connoisseurs of fine furniture. The pride of owning a priceless, quality wooden chair is unparalleled and addictive.
However, before buying, you need to be extra careful of the scams in the market. Generally speaking, heavier wooden furniture ensures better quality and durability.
When considering the material of a wooden chair, hardwood is the most popular choice. Hardwoods are available in a variety of natural colors, from the darkest to the lightest, and are considered the most durable of the woods used to make furniture products. Also, of all other woods, hardwoods require minimal care. Due to their robustness, they are durable and virtually maintenance-free. Furniture made of oak, cherry, cedar, rustic pine and their ilk adds value to your dream home.
After receiving the wooden chair, a thorough inspection is required. Cuts, bruises, fractures, dents, etc. can spoil the other aesthetics of the product, except, of course, the natural grain of wood. Gently place your hands on the surface of the furniture to detect any excess defects in the finish of the item.
Finally, enjoy the comfort and joy that natural wooden chairs bring you, and always buy quality furniture!
Read More